Category: LARGE THEMED JUMPERS
Bounce House Rentals has over 100 inflatable bounce house options to choose from, including licensed inflatables such as Disney Princess, Mickey Mouse, Nemo, and much more. Bounce House Rentals proudly serves Folsom, Roseville, Sacramento, and Surrounding areas.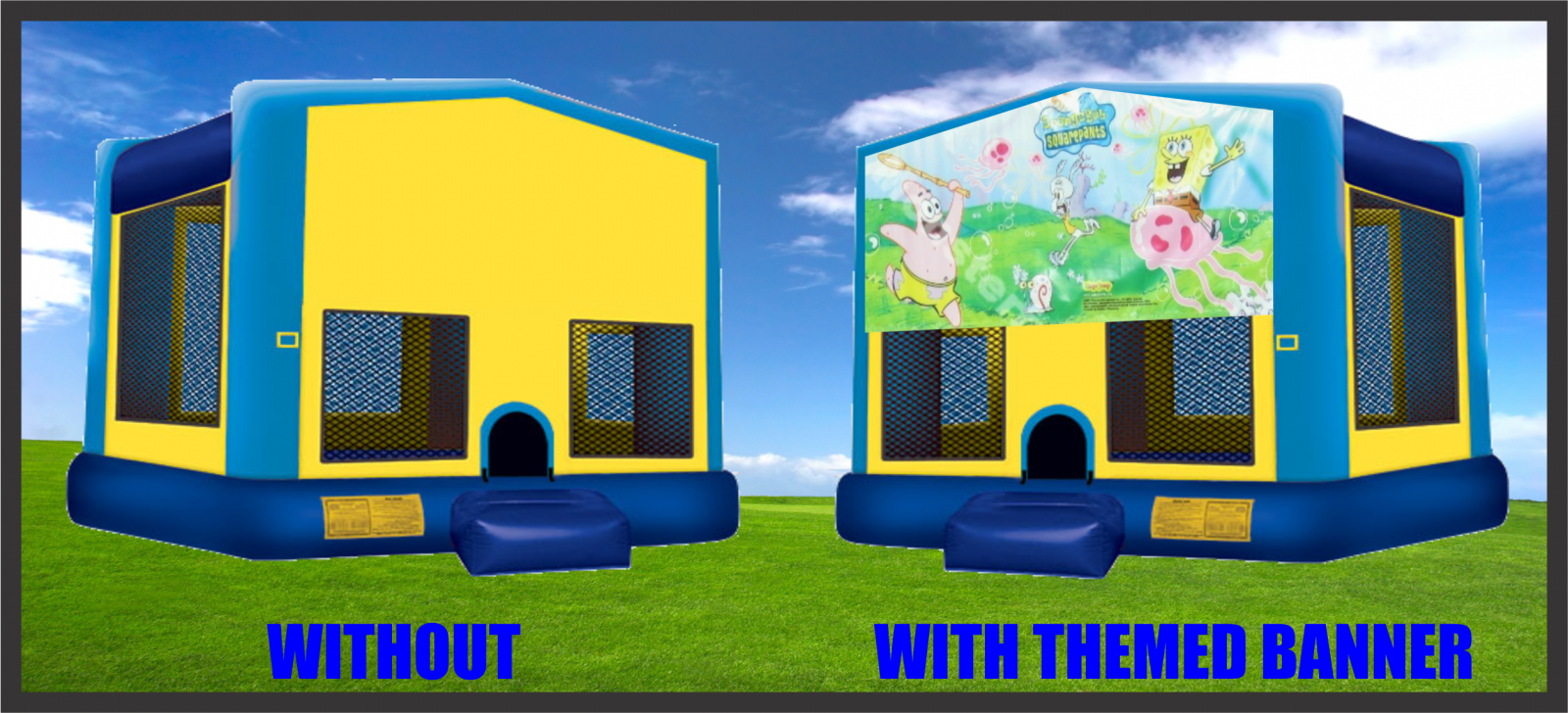 Bounce House Rentals allows you to book any of our modular inflatables with a themed banner that fits on the unit seemlessly. We have many options to choose from, and if you dont see what you're looking for just give us a call or text, we may have it.
916-934-4955
Pink Fun House Large 15x15


$139.00

Fun House 15x15 Large Fun House


$139.00

Spiderman Large 15x15 Fun House


$149.00

Aladdin Large 15x15 Fun House


$149.00

Batman Large 15x15 Fun House


$149.00

Hulk Large 15x15 Fun House


$149.00

Lilo n Stitch Large 15x15 Fun House


$149.00

Jimmy Neutron Large 15x15 Fun House


$149.00

Peter Pan Large 15x15 Fun House


$149.00

Scooby Doo Large 15x15 Fun House


$149.00

Spongebob Large 15x15 Bounce


$149.00

Sports Large 15x15 Fun House


$149.00

Boys Happy Birthday Large 15x15 Bouncer


$149.00

Monsters Inc Large 15x15 Bouncer


$149.00

Mickey Mouse Large 15x15 Fun House


$149.00

Cars Large 15x15 Fun House


$149.00

Blues Clues Large 15x15 Fun House


$149.00

Power Rangers Large 15x15 Fun House


$149.00

Nemo Large 15x15 Fun House


$149.00
Copyright 2010, Bounce House Rentals(tm) 916-934-4955